Una de mis amigas espera bebé así que con mi amiga Ingrid y Adriana decidimos organizarle un pequeño Baby Shower. La Petite Maison Kindercafe me pareció una excelente opción porque su concepto es perfecto y la comida super rica. Puedes ver los review que he hecho de La Petite Maison en diferentes ocasiones, sobre su decoración y concepto en general aquí: La Petite Maison
One of my friends is expecting a baby so with my friends Ingrid and Adriana decided to organize a small Baby Shower for her. La Petite Maison Kindercafe I found to be an excellent option because its concept is perfect and the food is very good. You can see the reviews that I 've done of La Petite Maison on different occasions, about the decoration and concept in general here: La Petite Maison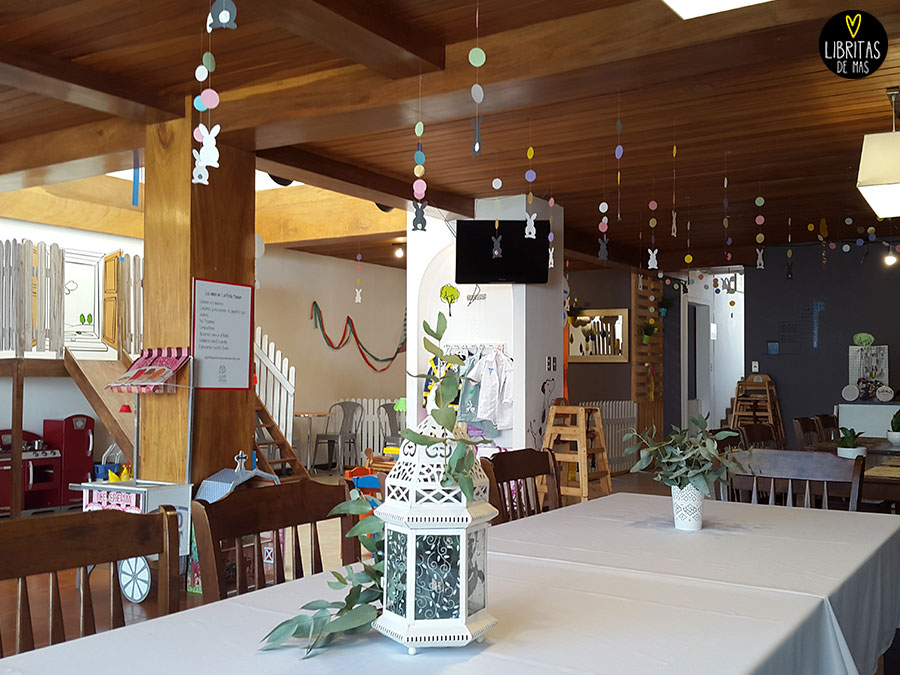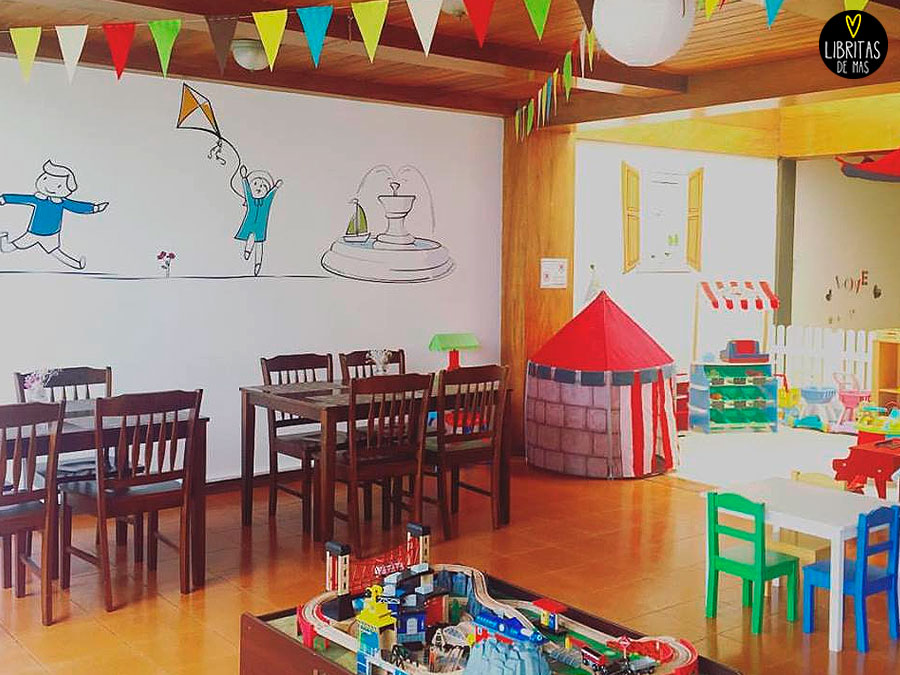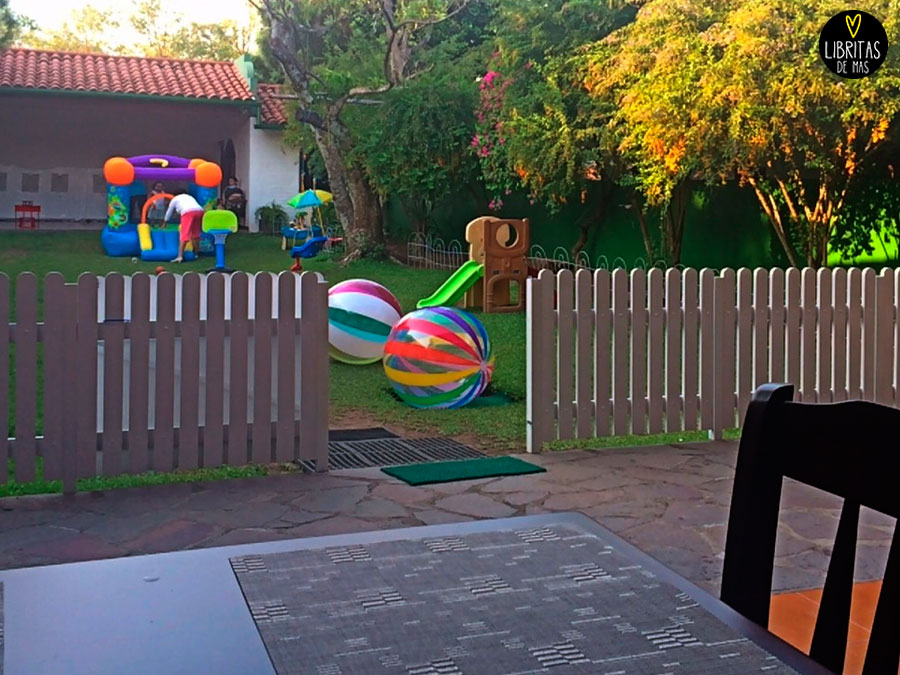 La Petite Maison Kindercafe se encuentra en la Calle La Mascota No. 942, San Salvador. Así que es bastante fácil de llegar, el Baby Shower lo celebramos con un desayuno para 20 personas. Entre los desayunos para este tipo de eventos puedes seleccionar entre estos desayunos:
La Petite Maison Kindercafe is located in La Mascota Street No. 942, San Salvador. So it's quite easy to get to, we celebrated with a breakfast for 20 people. Among the breakfasts available for this type of event you can choose from the following: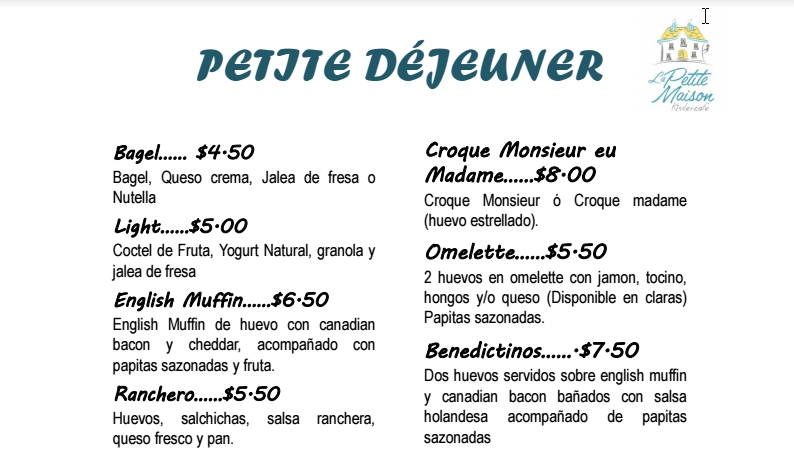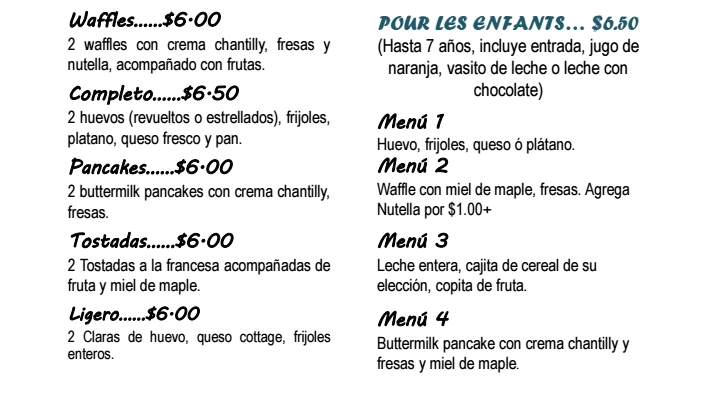 Muchas de nuestras invitadas seleccionaron el desayuno "Benedictino" que lleva 2 huevos servidos sobre 2 English muffins con tocino canadiense bañados con salsa holandesa acompañado de papitas sazonadas. Precio $7.50 incluye café y jugo de naranja.
Many of our guests chose the "Benedictine" breakfast which comes with 2 eggs served on 2 English muffins with Canadian bacon bathed in Dutch sauce with a side of seasoned potatoes. Price $ 7.50 includes coffee and orange juice.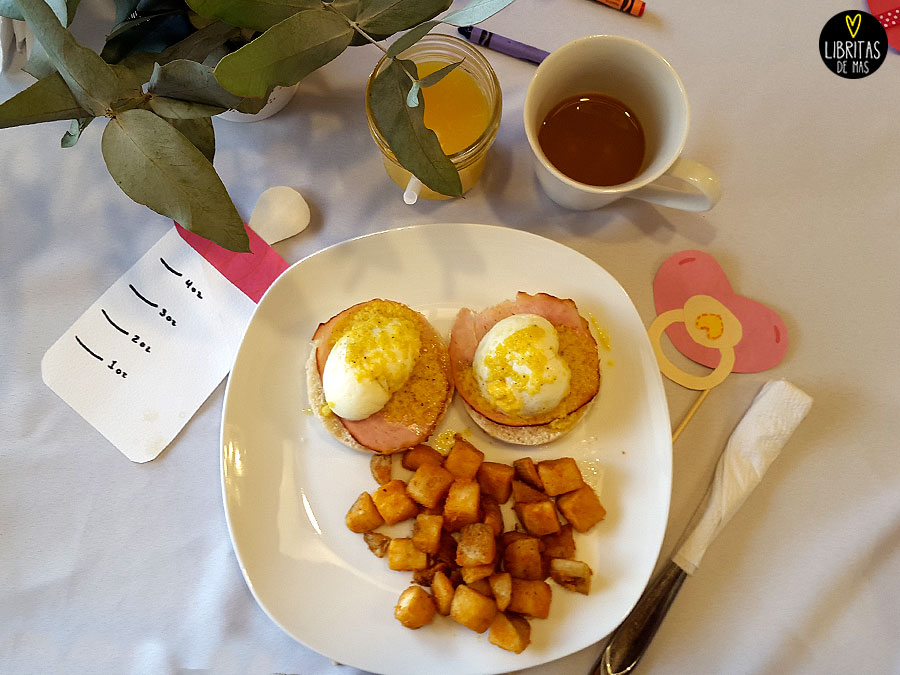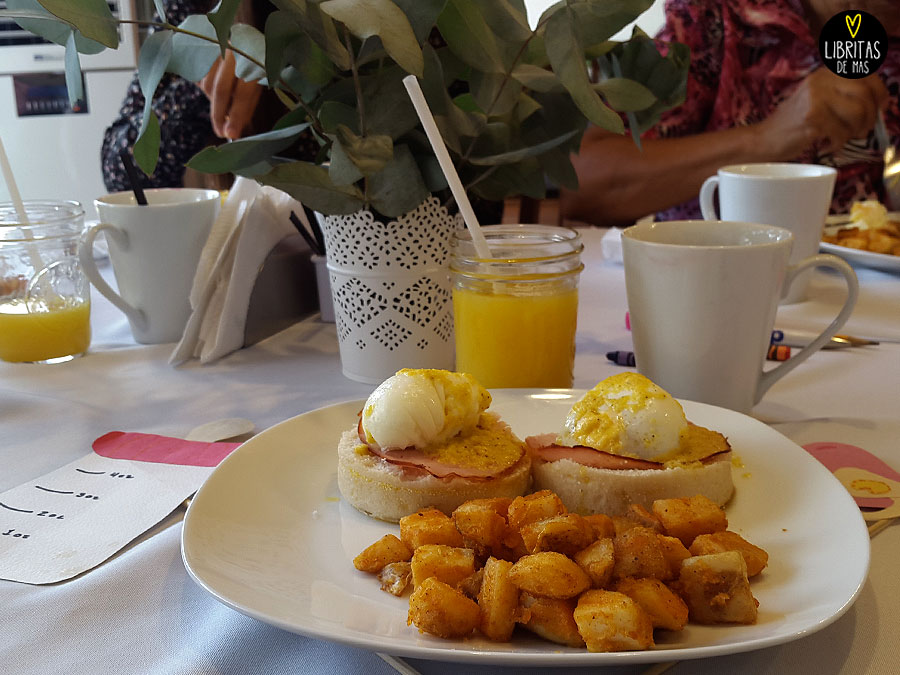 La pasamos super bonito y alegres con un par de juegos como el de dibujar a un bebé con los ojos cerrados, el clásico de medir la pancita de la embarazada y Bachillerato Stop Baby Shower Edition en el que tienes que escribir nombre de bebés de la A a la Z.
We spent a super nice and cheerful time playing a couple of games like drawing a baby with your eyes close, the classic game where you measure the belly of the pregnant woman and "Bachillerato Stop" Baby Shower Edition in which you have to write baby names from A To Z.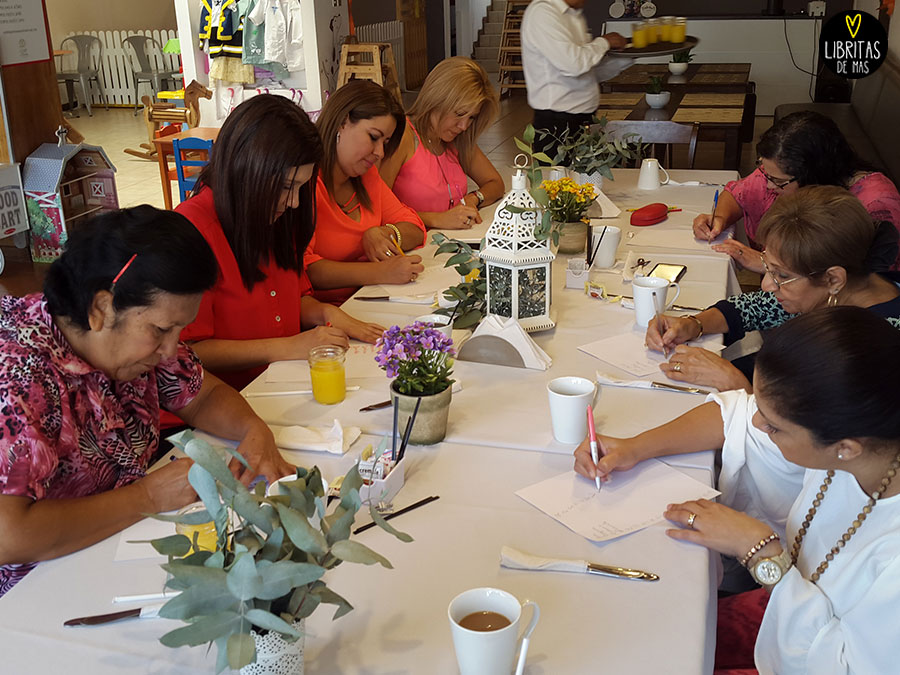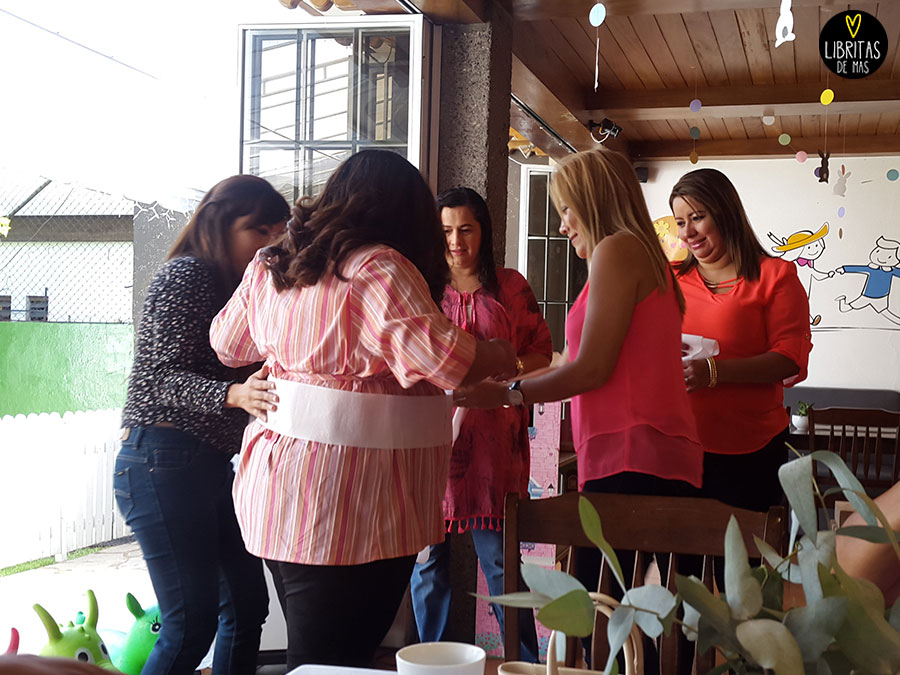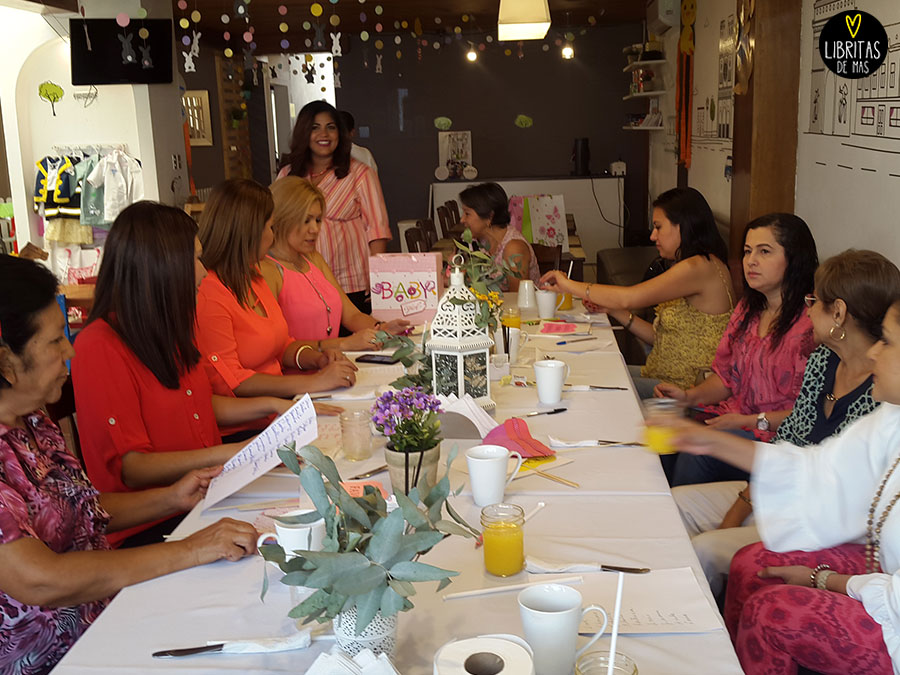 El "paquete" del evento te incluye la decoración básica de centros de mesa con baby breath en mason jars, manteles blancos, mesa de regalos. También tienes que tomar en cuenta el 10% de propina y que tienes que cancelar el 50% de anticipo 5 días hábiles previos al evento, lo bueno es que lo puedes hacer también por medio de transferencia bancaria.  También tú puedes llevar de esas divinas mesas de postres y full decoración a tu gusto.
The "package" for the event includes the basic centerpiece decoration with baby breath in mason jars, white tablecloths, a gift table. You also have to take into account the 10% tip and you have to cancel the 50% in advance, 5 business days prior to the event, the good thing is that you can do it also online. You can also bring  those divine dessert tables and all the
decoration you want.
Si estas interesada en organizar un evento así en La Petite Maison para más información puedes escribirles a : info@lapetitemaisonkindercafe.com o llamar al 2219 6558.
If you are interested in organizing an event like this at La Petite Maison for more information you can write to: info@lapetitemaisonkindercafe.com or call 2219 6558.
Sigue a La Petite Maison Kindercafe en Facebook AQUÍ y en Instagram: @ lapetitemaisonkindercafe
¡Muchas Felicidades Jeamy! No nos aguantamos por conocer a María Fernanda.
Follow La Petite Maison Kindercafe on Facebook HERE and on Instagram: @ lapetitemaisonkindercafe Congratulations Jeamy! We can not wait to meet Maria Fernanda.